New AstroApp release: https://astroapp.com



Major new features:



1. Multi-Charts Transits Calendar
2. Events Manager
3. AstroApp is now available in Hungarian
4. Financial Astrology enhancements for FOREX traders and researches
5. New AstroApp APIs features
6. Planetary Cycles
7. New Vedic features
8. Deep Sky module enhancements



New Features in each Edition:





AstroApp Pro, AstroApp Vedic and Financial Gold:


Vedic Astrology:
1. Rasi Drishti table (Jaimini astrology).
2. Kalachakra chart.



AstroApp Pro and Financial Gold:


1. Multi-charts Transits Calendar:
1.1. Generate transit calendars for groups of charts
1.2. Interactive Calendar components
1.3. Ability to export calendars to PDF and HTML
1.4. Print-preview option
2. Events Manager:
2.1. Ability to save events of the following types: Primary Directions, Progressions, Transits, events from all Time Lords (Zodiacal Releasing, Decennials, Lunar Monomoira, etc), Profections, Rudhyar Ages, Huber Age point, Developmental ages, and so on.
2.2. Ability to save forecast charts (Returns, Progressions, Ingresses, Transits, etc) and link them to base charts.
2.3. Ability to create user-defined events.
2.4. Combine events from various predictive techniques.
3. Planetary Cycles module
4. Antiscion/Contra-Antiscion table with the ability to add antiscions to charts with one click
5. Deep Sky module enhancements. Plus the recently discovered nearby Trappist exosolar planetary system has been added.
6. New AstroApp APIs functionality:
6.1. Uranian Dials / modulus calculation support
6.2. Expedited provisioning
6.3. New calculation utility functions
6.4. Ability to use and change multiple chart styles via APIs. Supported chart styles include Western wheels and Vedic square charts.
7. Interpretations Editor Enhancements: enhanced multi-language support for reports writing.
8. Progressions additions:
8.1. Progressions to natal Midpoints.
8.2. Progressed to Progressed objects aspects.
8.3. Ability to combine progressed to progressed events with progressed to natal and other similar listings.
9. Single click charts creation for Moon Phases, Eclipses, Ingresses, Transits, etc.



Financial Gold Edition:


1. Research Events listing. Ability to export to Excel or XML for off-line research and analysis.
2. Financial Astrology for FOREX traders: ability to conduct research analysis for currency conversion rates.
3. Ability to search companies based on their exact IPO (first trade) dates.
4. More than 70 US companies added or updated.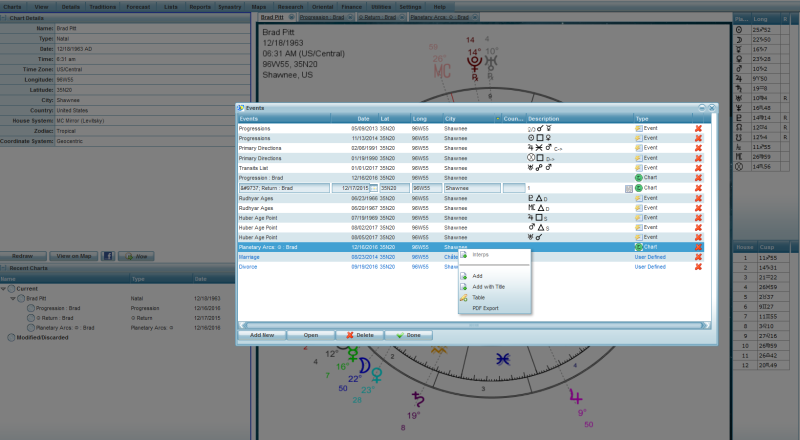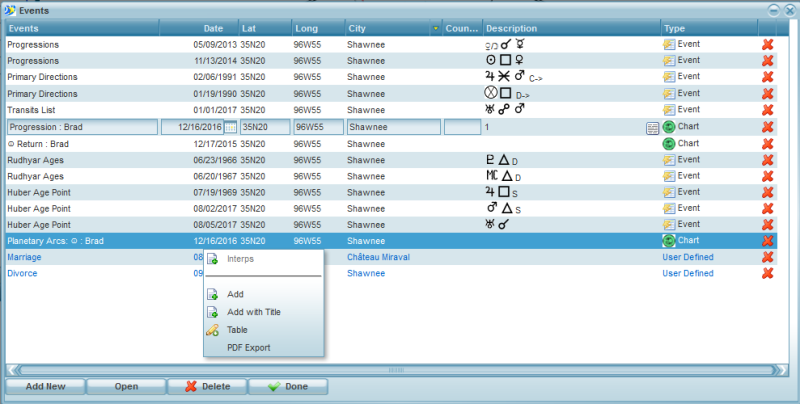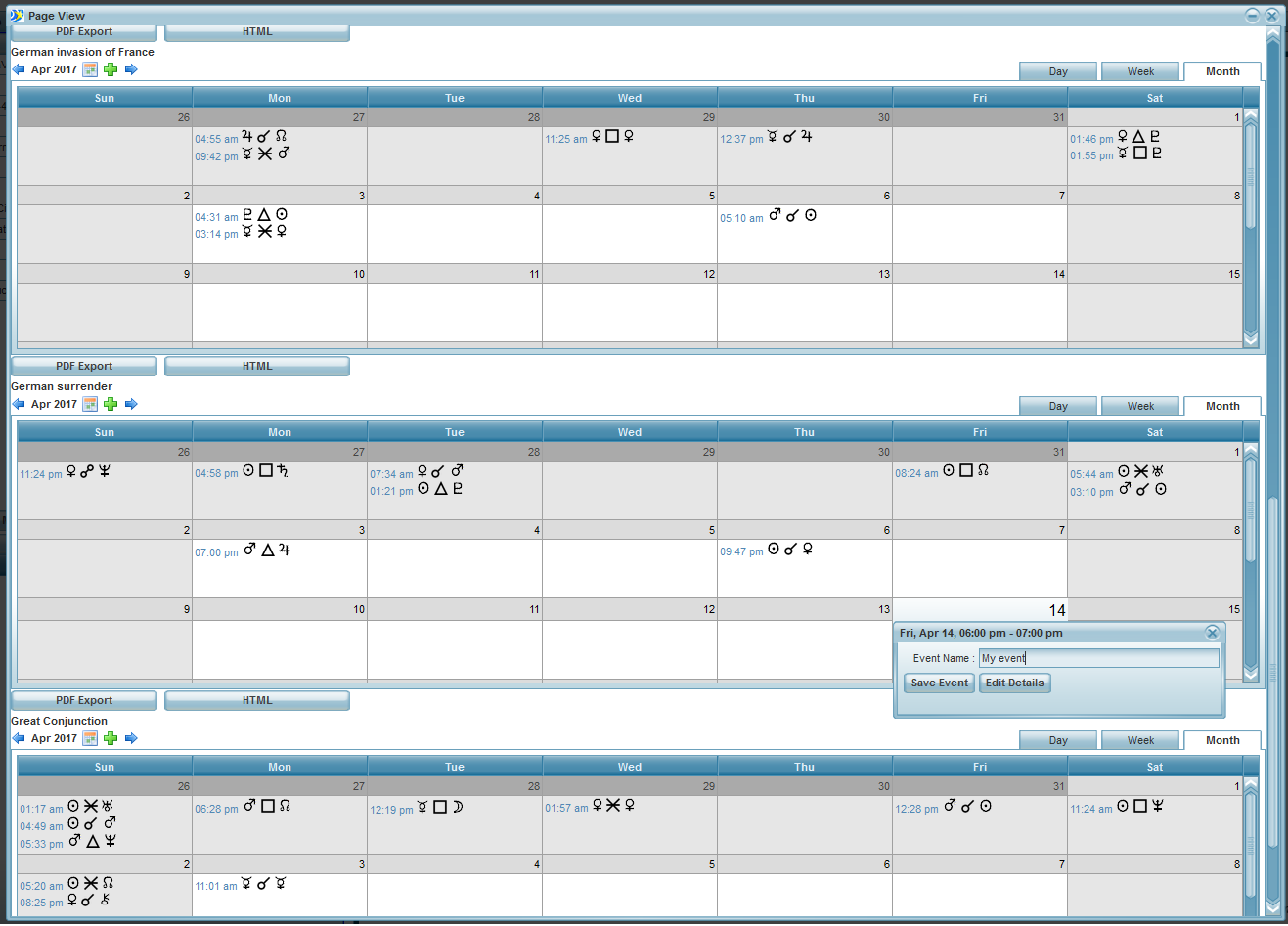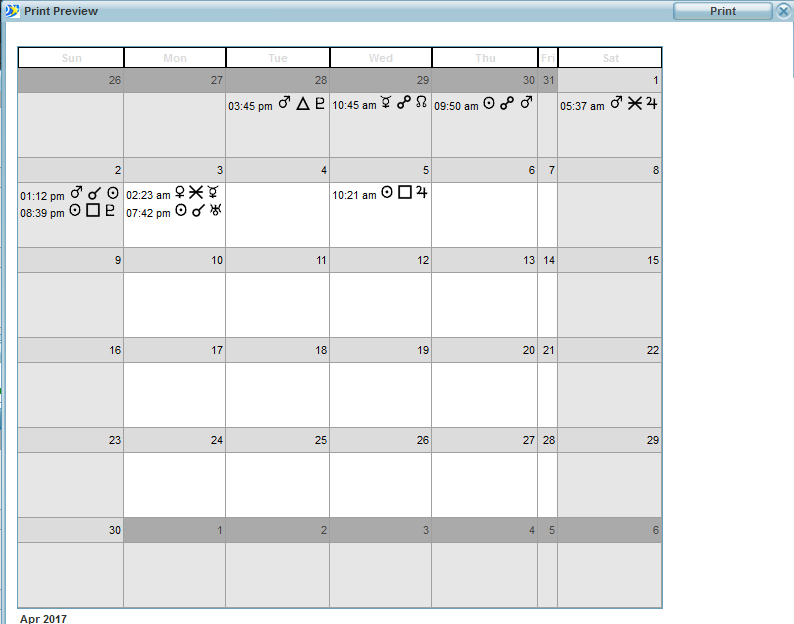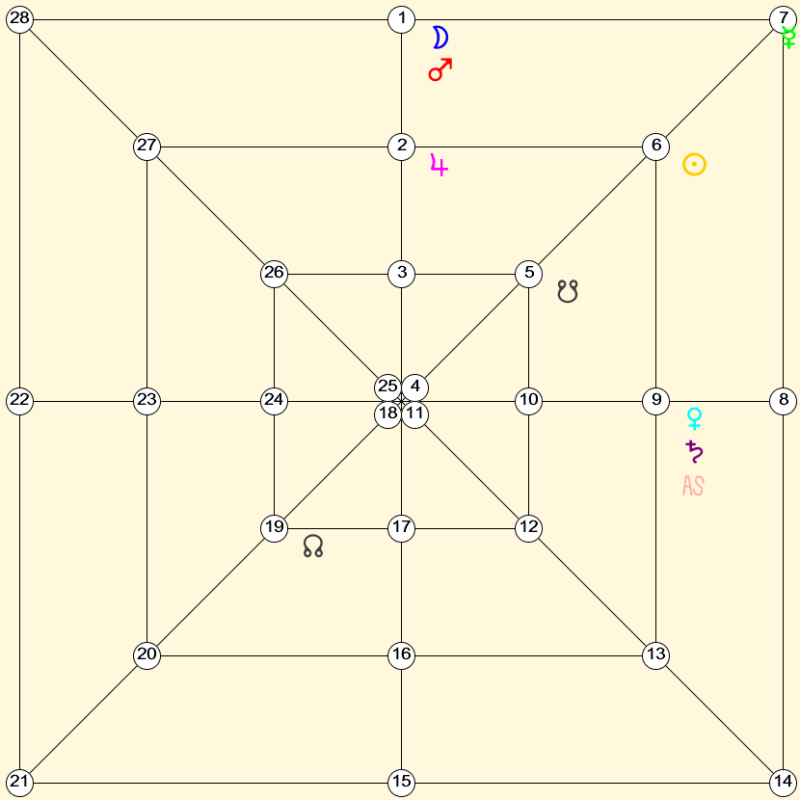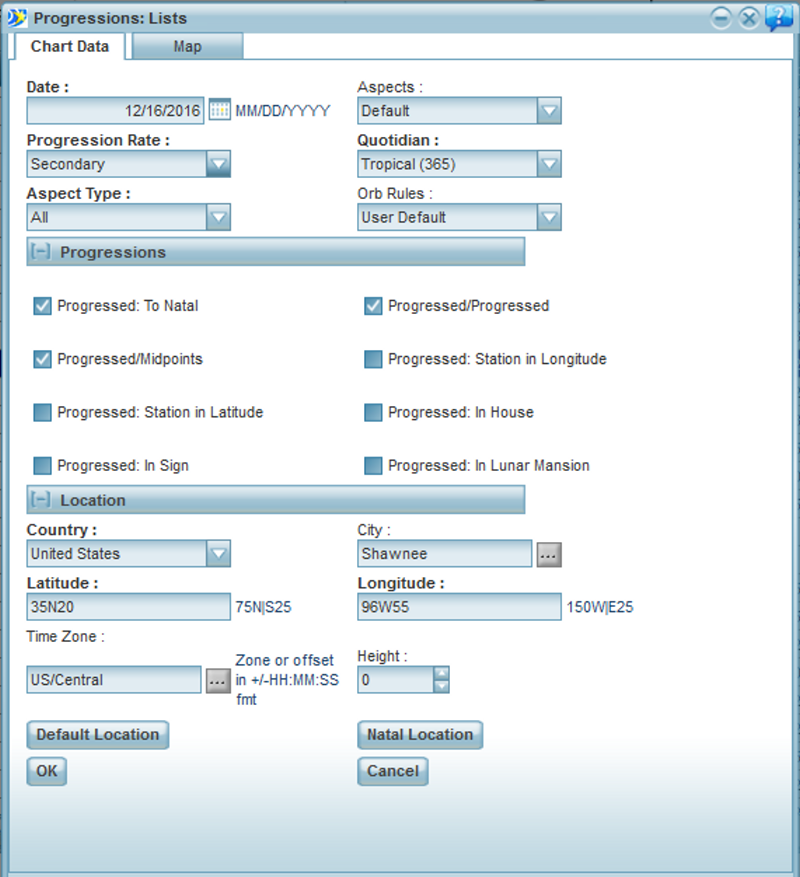 -------------------
AstroApp.com: https://astroapp.com
Like us on Facebook: https://www.facebook.com/theAstroapp
Facebook App: http://apps.facebook.com/astro_app
Facebook Group: https://www.facebook.com/groups/astroapp/
Twitter: https://twitter.com/astroapp