New AstroApp release: https://astroapp.com



Major new features:


1. AstroApp is now available in French
2. Animation module
3. Multiple new Vedic Components
4. Primary directions additions



New Features in each Edition:





AstroApp Pro, and Financial Gold:


1. Animation module:
1.1. Ability to animate:
1.1.1. Transits
1.1.2. Progressions (23 rates)
1.1.3. Vedic Progressions
1.2. Animate through:
1.2.1. Tropical Zodiac
1.2.2. Sidereal Zodiac
1.2.3. 13 Signs Zodiac
1.2.4. Galactic Zodiac
1.2.5. Lunar Mansions
1.2.6. Nakshatras
1.3. Animation rates: Day, Week, Month, Year
1.4. Arbitrary animation speed
1.5. Ability to pause/resume
2. Great Attractor added to the Deep Sky objects database along with 8,000+ more objects.
3. Mobile devices and Facebook app optimizations.
4. Primary Directions additions:
4.1. Primary Directions to Fixed stars
4.2. 7 new time keys including Brahe, Umar, Plantiko, Kündig, Synodic Year and others.
4.3. Converse directions
4.4. Additional filters
4.5. Ability to include/exclude Promissor latitude
5. Ability to filter Arabic parts listings by text and by formulas of unlimited complexity
6. Six new wheel styles.
7. Stations table. The ability to create charts for station events with a single click.
8. Bergian 13-houses system and Raw Goddess 13-houses house system
9. Diurnal Quadrants medieval predictive technique (3 variations: Bonatti, Lilly, Döbereiner).
10. Ability to filter fixed stars listing by text and by formulas of unlimited complexity.



AstroApp Pro, AstroApp Vedic and Financial Gold:


1. Varga Viswa: Varga Viswa, Sadvarga, Saptavarga, Dasavarga, Shodadasa Varga
2. Graha Drishti table
3. Graha Sphuta
4. Seven new Vedic Page Designer components.



Financial Gold Edition:


1. Data feed updates.
2. More than 160 US companies added
3. 15 companies updated
4. 21 delisted companies removed.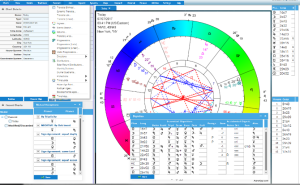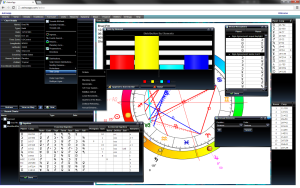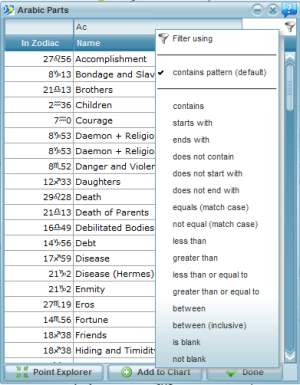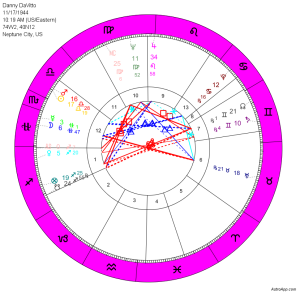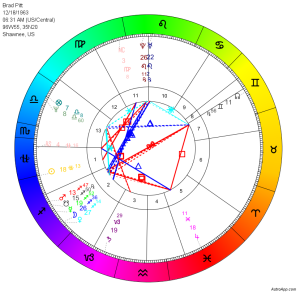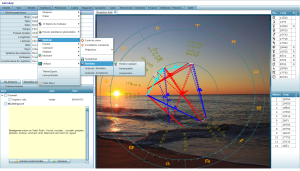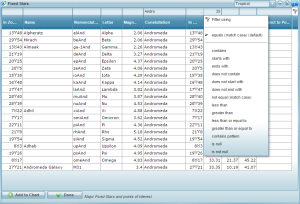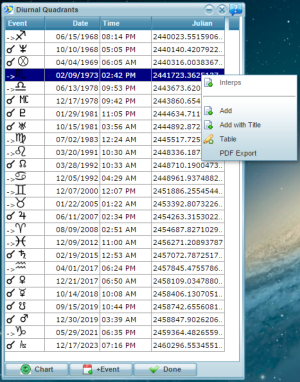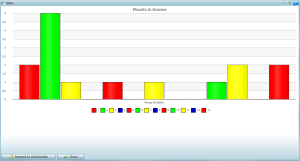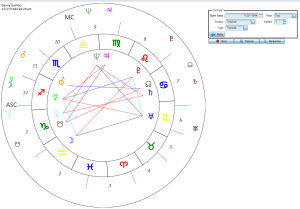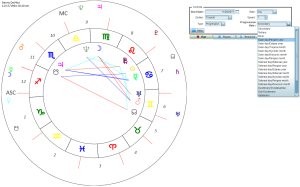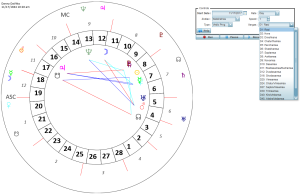 -------------------
AstroApp.com: https://astroapp.com
Like us on Facebook: https://www.facebook.com/theAstroapp
Facebook App: http://apps.facebook.com/astro_app
Facebook Group: https://www.facebook.com/groups/astroapp/
Twitter: https://twitter.com/astroapp